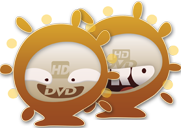 version 4.01
(2018-05-12)

:


Version 4.01, the real version 4.
This version requires a minimum Mac OS 10.9 Mavericks system (until the very last Mac OS X High Sierra).
---
We encountered a technical / commercial concern that disallowed us every access to the site since the beginning of the year! Without the possibility of intervention, neither some parts of the application nor the serial numbers worked well. So sorry for this -too long- inconvenience and everything is settled now.
---
For improvements, please refer to the -long- list of new features in version 4.00. This version is mainly a patch from the previous version.
Good videos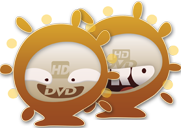 version 4
(2017-12-26)

:


Version 4 release!
A version that has dragged on for too long…
Over 400 improvements and fixes since the previous version.
"Minor" (but essential) improvements:
Compatibility MacOS X.13 High Sierra. The window size of the application panicked! …corrected.
Support for the most recent formats (like the h265 used by new iPhone devices).
Major improvements in version 4:
New major -Studio- module "rewrap":
Two purposes:
Re-synch your out-of-synch file, without video re-encoding while preserving it's native video format (so, this process is very fast).
Convert a file from one format to to another, without re-encoding, if the video part of your file was compliant with both formats: input and output (ie: convert your video "mp4/DNLA generic" to "m4v proprietary format from Apple", or vice-versa).
New minor -Studio- module "compress" ("for DVD" file):
MovieConverter produces the lightest file during encoding for DVD, while preserving the maximum of quality.
But what to do if the resulting file does not fit into your DVD-R?
That's the purpose of this module:
this module reduces the weight (compresses the size on hard disk) of your "for DVD" file.
But use it sparingly:
Usually, you can easily compress DVD videos from iDVD without quality loss (their encoding is not optimized at all: the unnecessary disk space can be easily removed, it occupies far more disk space than a file generated by MovieConverter).
but MovieConverter encoding is already optimized (no useless weight in your resulting "for DVD" file), so every compression decreases quality.
Video containing multiple audio tracks or multiple subtitles:
Easy access to the contents of your videos, to select the audio or subtitle that interest you.
Choose which audio track you want to keep (…or let MovieConverter automatically select the audio corresponding to your language).
Choose if you want to include a subtitle in your video … and which one. Whether your video contains images subtitles, text subtitles, or directly select a text file (.srt, .ass) on your hard drive.
Default behavior (automatisms):
MovieConverter will automatically select the audio track corresponding of the language you have selected in the preferences pane.
If it exists, MovieConverter will automatically select the "subtitle of your language with a forced display tag", to overlay it into your video.
(Minor) Chapter Management:
Any file .mp4 (generic format for any devices) or m4v (format specific for Apple devices) will be automatically chaptered for more comfort.
The file you re-encode contained chapters? They will automatically be reflected in your resulting file (even during a PAL-NTSC conversion).
The file you re-encode did not contain any chapters? Chapters will be automatically added every "xx" minutes (depending on your choice in the application preferences pane).
At the beginning of the encoding, a file "[…]-chapters.txt" will be created. At the end of the encoding and if the video format you have chosen accepts chapterization (like mp4 formats), the conbtents of the file "[…]-chapters.txt" will be used to create chapters.
Special case of DVD-VIDEO:
The "for DVD" format does not accept the inclusion of chapters, but the final "DVD-VIDEO" disc will accept them.
So, do not delete this text file after encoding (it has the same name as your video file "for DVD" but with the suffix "-chapters.txt").
When you add your "for DVD" file to your DVD-VIDEO, chapters will automatically be added to it.
(Minor) Final Size Management:
In use in "normal" or "expert" mode (so not in "easy" mode), you will find a new option "Do not enlarge". (Located in the encoding window, below in the "destination options").
This option (checked by default) allows you to avoid making an unnecessarily too big conversion, from a very small source (example: why to enlarge a video in Full-HD if your source only had a "stamp size"?)
The device or the TV will not display it better, but the space occupied by the resulting file on your hard disk will be unnecessarily huge for nothing).
Notice: This option mainly concerns mp4 format encodings.
Notice: MovieConverter has options for image enhancements on its left side: noise cancellation and initial blur compensation. If your goal is to enlarge the video, do not hesitate to play with these options to improve the quality of your image.
3D management:
Your television handles 3D videos? Convert your already 3D videos for use on TV.
Ability to turn a video "Top-bottom" into "Side by side",
Ability of correcting an initially badly encoded 3D video from "right-left" to "left-right"
Automatic subtitles management for 3D display.
…these options remain available regardless of the initial standard of your video and your choice of conversion (PAL <-> NTSC).
Management of subtitles:
If your video contained subtitles, the application offers to extract them.
Once extracted to your hard drive, you can overlay them directly into the video image during encoding.
From the preferences, you can choose the size of display of the subtitles and the font used: with or without serif or with fixed spacing (aka fonts "serif", "sans serif" or "monospace" in graphic designer terminology).
From the preferences, You can choose how to overlay the subtitle into the image: with a simple border (for readability purpose) or with a wider drop shadow.
MovieConverter integrates a subtitle checker. Your subtitles are automatically checked before use. You will be warned -by an alert- for any inconsistency in your subtitles (example: a too long length, overlaps, etc). In case of inconsistency, MovieConverter-Studio will inform you about its corrections. So, keep its changes or manually correct your text subtitles before encoding… and the final display of your subtitles will not be random.
Version 4 is compatible with all modern systems from MacOS X.9:
Compatible with Mavericks, Yosemite, El Capitan, Sierra and High Sierra systems.
(And if you still have an old PowerPC-based computer, stay on MovieConverter version 3).
PS: the update is free only if you acquired the version 3 of the application (or its update), aka is free for all purchasers of MovieConverter since January 23, 2015 (…so the update is paying for the others).
Good videos!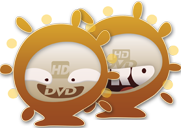 version 3.09
(2015-06-15)

:


Mac App Store version - MAJOR BUGFIX!
…Due a concern with Apple's security features/signatures, most of "editing output formats" failed. Fixed, with a valid signature!!!
Notice: This bug occurred a long time ago (since the first version 3)! It "only" affects 2 of the 4 different versions of this app. Sometimes we miss a simple bug like this one (an "simple packaging error" but with huge consequences). So, when you encounter a bug, please inform us about it, to correct it rapidly: app menu > "Report a bug…".
Thanks and good videos.
PS: This version has been submitted to Apple on june 13th. It will not be available until Apple releases it (usually it takes a full week).
---
Site version (not from the Mac App Store):
Minor bugfixes and improvements.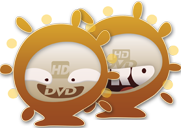 version 3.08
(2015-06-01)

:


(Mainly Bugfixes)
DV output (for editing) format was broken into the modern version of MovieConverter (aka "64bits") : This video format is no more well handled by recent versions of iMovie… and prohibited with High Definition videos. Fixed, now you can again prepare your videos for iMovieHD ;-)
Optimization: During a conversion of standard (PAL<->NTSC), the audio step is almost twice faster!
Fix a bug with the feature "Hide a television channel logo" : if you created of "blank mask" for your video, during encoding the "channel logo window" was automatically displayed for nothing! Fixed (…now, you can no more validate a blank mask ;-)).
Subtitles - Fix: If the subtitle file characters were not formatted as "utf-8", the app crashed!!! Fixed (…so, various file formats are well managed again).
Subtitles - Improvement: better detection of commented parts in subtitle files.
Ergonomic improvement : With the "easy" mode, changing your preferences will no more change the settings of your current video. Notice: this old behavior did not affect the others modes ("simple" and "expert").
Various minor improvements, 30 changes since the previous version.
Good videos :-)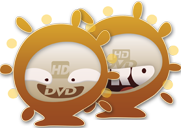 version 3.07
(2015-05-18)

:
Improvements with some iMovie outputs.
Fix a regression with Mpeg2 files.
Good videos :-)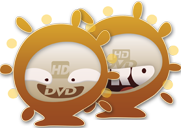 version 3.05
(2015-05-11)

:


62 changes since the previous version:
Beginner mode : you could not manually change the video destination folder. Corrected.
All modes : some encodings failed… if you did not have space enough into your main disk (it usually happened with .mov and .mp4 -DLNA- files). Now your encoded file will not be discarded anymore, because of a concern during the muxer/wrapper/finitions step.
DLNA audio format improvement (the new "universal mp4" format): Better audio compatiblity with most of devices.
Subtitles Improvements:
2 preferences added: One to select the default font type (sans, serif or monospace), the other to select the default font size (mini, regular or big).
Better conversion of many approximated-subtitles files & formats…
Exotic chars are better handled,
Web tags and comments inside subtitle files are discarded,
Resulting DVD subtitles will no more show useless chars (eg: some not compatible styles from your input subtitle file).
Chained subtitles (eg: from a typewriter effect) are now well adjusted, whatever errors in the input subtitle file.
Subtitles from Youtube/dailymotion are now well supported (the old way to insert subtitles and their newest one).
Automatically correct common mistakes done by OCR.
Better detection of embedded mp4/m4v subtitles.
Cosmetics:
add a splash window at launch of the app (which do not slow down it).
Various corrections / improvements : memory, translations, better video analysis, …
Enjoy !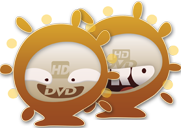 version 3.02
(2015-03-02)

:


New output format "MP4 for all devices":
Fix a failure: depending on characters used by the video file (in its name and path).
Improve quality, depending on the setting: "superior" | "good".
Outputs formats for Editing:
Fix a random failure with files without audio: conversion randomly failed (…depending on the user's system version and the app version).
Subtitles:
Increase recognition of the origin of subtitles.
Automatic correction of "more or less correctly formatted" subtitles.
Fix a bug when loading "QuickTime not-fully compliant" files.
Fix a bug with background images for the DVD menu.
Memory management optimizations.
Enjoy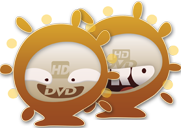 version 3.01
(2015-02-16)

:


Fix a bug with the new output format "MP4 for all devices".
Enjoy!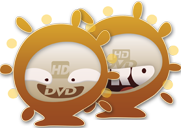 version 3
(2015-01-23)

:


Brand New Version 3:
▶ New "easy mode" for beginners: Video is very technical domain, but you don't have to be an expert about video or specifications, to obtain a good result.
1 - Load your file
2 - Choose an output format
3 - Start conversion
…That's all, everything is automated, you will obtain a quality video, compliant with the device/format you selected !
▶ New outputs for non-Apple devices: from mobile to your game hub, your connected TV, etc.
▶ Experts users: adding 2 new "special effects"
Hide the logo of a television channel (load your file, select the feature into the expert drawer, a preview will be displayed, move sliders to mask the logo).
Selective Crop: to trim the top and/or the bottom of a video frame.
…Both effects can be previewed before encoding while clicking onto the "remote control" button.
▶ Various bugfixes (e.g.: with mpeg2, with "iPad" output)
▶ A lot of internal improvements
…More than 200 changes since the previous version.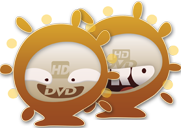 version 2.51
(2014-09-22)

:


MAJOR UPDATE:
Better: add support of 64-bit.
Nicer: ready for Retina screen displays.
Ready for the forthcoming system Mac OS X.9.5 (…and more).
Faster: on Mac OS X.9 Mavericks (the app will not fall asleep during conversion anymore, due a new Apple system feature).
New feature: Preserve the tone of your audio during a standard conversion PAL-NTSC (nor more acute, nor more dull).
Many bug fixes.
A lot of internal improvements.
Specific to the 32-bit version onto site:

Correct a bug with .mkv video files.
All QuickTime features are now called dynamically. What it means? The next system version is still compliant QuickTime (whatever Apple caprices). But when Apple will decide to fully remove QuickTime features, you could continue to use the app :-).
---
NEW 64-BIT VERSION : INTO MAC APP STORE & SITE:
Improvement: the app now runs in 64-bit mode. Build as a 64-bit app, MovieConverter has better performance, improved safety and reliability, while the software footprint onto the memory of the Mac is less important; the launch of the application is also faster.
Major change: Welcome to a brand new AVFoundation based app!

AVFoundation is a set of pseudo-QuickTime codes, inherited from iOS.
AVFoundation is more modern than QuickTime (it handles some more modern videos and wrappers formats), but only handles a very few limited number of formats.
Which changes for us? …It was a huge work, to adapt some thousands of lines of code :-(
Which changes for you? …No feature less (the internal engine of the app still automatically collects informations about your video, and automatically select -for you- the good way to handle videos). So, you do not notice any functional difference :-).
---
NEW 32-bit AND 64-bit APPLICATIONS: 2 versions of the (same) app, now optimized for old and new computers
Don't worry, no regression, the app is still compatible with your system and hardware:
The site version (32-bit)

Based on QuickTime,
compatible with processors PPC & Intel,
compatible with systems from system Mac OS X.5(Leopard) to the forthcoming Mac OS X.10(Yosemite).
The app runs in 32 bits mode, so compliant with all computers.

The other site & Mac App Store versions (64-bit)

Based on AVFoundation (a newer set of Apple's tools to manipulate video, the one used in Apple's applications "QuickTime X" or "FinalCutProX"),
compatible with processors Intel,
compatible with systems from system Mac OS X.7(Lion) to the forthcoming Mac OS X.10(Yosemite).
It's the same version as the one in the Mac App Store.
The app runs in 64 bits mode (…and automatically switch to 32bit for less recent computers).

Why two versions? …Features are almost the same! But the "64-bit version" is better optimized for modern computers (so use it if your computer is not too old ;-)).
…in resume: more than 500 changes since last version ;-)
Enjoy!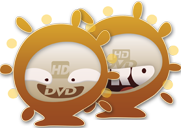 version 2.15
(2014-01-15)

:


New features:
Encoding module:
▶ New preset reserved for playback onto multimedia hard disc: a preset "Standard Definition videos that occupy less disk space than the DVD format but with the same quality " ;-)
▶ Handle "interlaced VC1" now (but approximately) (1 of the 3 video formats used in BluRay discs).
DVD-Video module:
▶ You do not want a menu? You want a disc that directly starts to play? …Now, you can make a DVD without menu if you had only one video in your Disc (or if you grouped all videos in one, with the "chain" button ;-)).
▶ DVD subtitles: Customize the color used for subtitles (select it in preferences panel).
+ various bugfixes.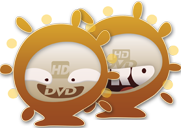 version 2.14
(2013-12-07)

:


Most of changes in this version are related to the Mac App Store features, except:
▶ The conversion of some files with "highly detailed colors" (e.g.: ProRes files) could fail depending on the chosen output. Corrected.
▶ Sanitize and cleanup some codes: the application is more reliable.
---
Mac App Store specific bug fixes: mostly related to every sandboxed apps (the sandbox is a safety feature introduced by Apple in Lion 10.7).
Sandbox prevents to use your private QuickTime codecs (plug-ins to expand QuickTime abilities)*.
So, depending on your private plugins (e.g.: the Perian codec), some features could previously fail.
▶ encoding module: fix preview.
▶ encoding module: fix check for "comb effects" files.
▶ encoding module: fix "editing outputs" (for iMovie or FCPX).
▶ encoding module: fix enable of "QuickTime decoder", if the decoder seems available, but will not be compatible in practice.
▶ Now MovieConverter warns you at launch about your potential concerns.
*For info, the technical explanation:
If the user has Perian in his user folder, the sandbox feature prevents Perian to load itself…
BUT Perian is registered as the main decoder, so its decoding fails: because Perian is not allowed to be loaded :-(
DVD-VIDEO module:
▶ Only the first 6 buttons/movies could be displayed in each menu, instead of theorically 9. Corrected (this bug was not related to sandbox feature, but to another Mac App Store feature).
▶ Disc burning: the burning could fail with some users. This random bug is corrected too.
Good videos :-)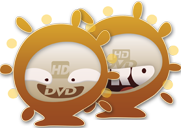 version 2.13
(2013-11-19)

:


▶ DVD-VIDEO module: allows to extract a menu background from your videos (this feature was broken in a previous version).
▶ Encoding module: DV output correction with raw DV: the audio part was not integrated with the video part, so you get two separate files, which is not practical (Notice: raw DV is only produced for the iMovieHD software, if you used a different video editing software, you never encountered have this concern ;-))
▶ ProRes codecs: outputs with your favorite ProRes codec (from 4x4 to Lt) are now well managed (previously, the regular ProRes codec was always used).
▶ Various minor bugfixes (localizations, optimizations, etc).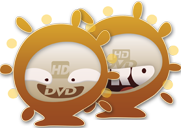 version 2.12
(2013-11-08)

:


Mac OS 10.9 compatibility (minor changes).
Localizations failed with a non-english (or french) user's language. Corrected!
Improvements:
New preference: select your favorite language. If your video file contains multiple audios (e.g.: from DVB), your selected language will be automatically chosen for you (so, you avoid to obtain a foreigner-and-not-desired audio).
Subtitle module : more resilient to malformed subtitles files (they are auto-corrected to avoid a failure).
DVD module : more informative if an error occurs (so, you will be able to correct it).
Preview (encoding module) : to display an useful extract (to preview the beginning of a movie is not very informative, better to preview an extract inside the movie).
Detection of "comb effects" (or not) in .mov files with "Apple Intermediate Codec". This check allows you to preserve the best quality during every encoding.
Various specific bug fixes:
Better "Frame-Per-Second" detection (with "some QuickTime compatible videos", longer than one hour).
The Audio extraction could failed (if you previously cancel an encoding during the audio extraction step …and repeat).
Video Accentuation filter: works again.
Better analysis of DVB streams (some files have "exotic" captions/metadata that did fail analysis).
All Studio modules : if you deleted a file after loading it in MovieConverter, the app is no longer blocked.
Various internal bug fixes (better memory management, …).
User request:
Ability to not warn about the end of an encoding (…set the new checkbox in preferences panel).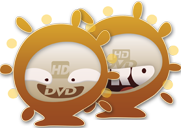 version 2.111
(2013-10-10)

:


Minor bugfix: the app refused to start (with an alert) if you previously installed a MovieConverter's beta version. Corrected.
---
Add a new preset: "Tablet" (for iPad 1, Samsung Galaxy Tab, etc).
The bugs hunting:
Encoding > Normalize: Previously MovieConverter produced a random average loudness (only their peaks were handled an corrected). Now your resulting files have a common loudness (peaks and their average loudness is handled). No need to use the remote control anymore when playing multiples files ;-). This option is now conform to international broadcasting specifications!
Encoding: faster loading with .mov files
Encoding > preview before encoding: the preview is extracted inside the movie and no more at its beginning (so, the preview is more useable (not the first seconds), more bug-proof
Encoding > batch: more accurate selection
Encoding > for editing: optimized conversions (one step less, so faster).
Application: add a close button onto the main window. Improve safety when you want to quit the app during a conversion in progress.
Application cosmetics : the display of your destination folder is now nicer (less cabalistic ;-)), now you can customized your app's background color again, etc
Subtitles module: lots of improvements (more compliant with malformed subtitle files).
DVD module: chapters correction (more compliant with the DVD-VIDEO's specifications needs).
update FFmpeg version (2.01): newer version means "some features more, some bugs less".
And a lot of internal bug fixes (you will not notice them, e.g.: detection of streams language, sanity checks, etc), so the app is more reliable ;-)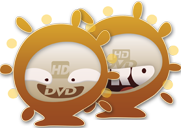 version 2.1
(2013-05-28)

:


New feature : the "Subtitle" module
1st part: Add subtitles for DVD purpose
✔ Most of text subtitles format are accepted: .srt, .ssa, .ass, from DVD Studio Pro format (.stl), from YouTube's time text subtitles (mpeg4-layer17) …and from images (.png).
✔ You can preview subtitles contents before adding them to your video (to avoid a bad characters display).
✔ You can re-synch subtitles to your video (when they begin and their playback speed).
…This implementation is not perfect (no progress bar yet when adding subtitles) but works :-)
Subtitles related improvements:

✔ now extracts subtitles from your 'for DVD' file. So you could re-integrate them (via the Subtitle module) in another video or in your newly converted video (e.g.: reintegrate your original subtitles after a conversion of standard PAL<->NTSC ;-))

✔ Automatically -well- displays your added subtitles.

✔ More compatible with 'approximate files from an external encoder' (e.g.: if your video contained valid subtitles, they will be preserved during the file correction).

✔ Now takes care of all your customized menu's titles (some were previously ignored).

✔ The 'chapters' feature (automatic or computed from your file infos) is more robust.
---
Others improvements:
✔ correct an aspect calculation error with anamorphous files (…files to be displayed other than their true size)
✔ handle some buggy files more (e.g.: files with multiples aspect informations)
✔ correct a uncommon failure (…with an NTSC video file with 5 duplicate frames every second, and converted to NTSC cinema mode!)
✔ correct some 'standard NTSC' bad behaviors (so most for american or japanese people).
FFmpeg tool's update: I sometimes forget to notify the application of the presence of a new version (…and without update, conversions could failed)
App's windows could not be badly displayed anymore
Memory leak bugfix, big code cleanup, a lot of minor bug fixes, … the application is more reliable :-)
---
Mac OS X 10.5 Leopard (intel or PPC):
✔ the app was badly displayed at launch time (corrected).
✔ The DVD-VIDEO module does not fail anymore while generating menus.
---
This version should be
the last one before the official version 2 release
(the subtitle part was 1 of the '2 missing feature that already existed in the old version'). PS: naturally, this new subtitle module is far better than the previous one ;-)
So,theorically, this is the last "ßeta version". Enjoy :-)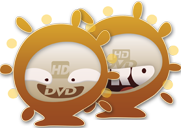 version 2.03
(2013-03-08)

:


✔ Optimizations (next): The step "normalization of level of audio" is now speeder.
✔ Correction: some audio could produce some metallic sound. So, limit distorsion …while preserving the synchronisation with the video ;-)
✔ Correction: Your customized bitrate for h264 encoding, could not be used during encoding. In a very rare case, but very unpleasant too ;-).
✔ …and a lot a minor bugfixes/improvements.
+ some corrections specific for Mac OS 10.5 "Leopard".
Good videos.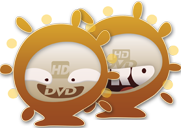 version 2.02
(2013-02-18)

:


Speed - Optimizations:
✔ The h264 encoding part is from 2 to 3 times faster (or "less slower" if you prefer ;-)).
✔ The audio's conversion of standard (PAL / Cinema), is now very fast (5 times faster, and more if you have a computer with many processors).
✔ …and a lot a minor bugfixes/improvements.
Good videos.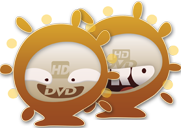 version 2.01
(2013-01-14)

:


Major BugFixes:
DVD-VIDEO module: You could not burn the disc (you could prepare the DVD-VIDEO …but not to burn it), corrected.
Encoding module: AIC outputs could failed (depending on: your system version, your installed applications and the type of input file), corrected too.
Other changes:
The stop button, during Analysis step, is more reactive now.
Misalignment of the DVD-VIDEO's menu buttons, if your DVD contained exactly 4 videos.
Handle some special cases more (e.g.: speed up MPEG files analysis, for users who own the MPEG2 codec, …)
A lot of minor changes, examples:
Remove some -useless and forgotten- debug's alerts.
Your resulting file from encoding had a weird name.
Analysis's progress was sometimes not well displayed.
etc
Good videos :-)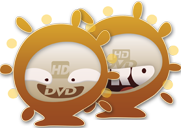 version 2
(2012-12-12)

:


Some bug fixes more!
And Mountain Lion compatibility (the app is signed now, so your system accept now to launch it).
It's the first version available onto the Mac App Store…
Good videos.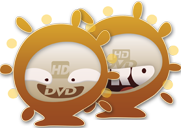 version 1.995
(2013-01-12)

:


Major BugFixes:
DVD-VIDEO module: You could not burn the disc (you could prepare the DVD-VIDEO …but not to burn it), corrected.
Encoding module: AIC / ProRes outputs could failed (depending on: your system version, your installed applications and the type of input file), corrected too.

Other changes:
The stop button, during Analysis step, is more reactive now.
Handle some special cases more (e.g.: speed up MPEG files analysis, for users who own the MPEG2 codec, …)

A lot of minor changes, examples:
Remove some -useless and forgotten- debug's alerts.
Your resulting file from encoding had a weird name.
Analysis's progress was sometimes not well displayed.
etc

Good videos :-)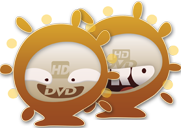 version 1.993
(2012-11-13)

:


The "bugs hunt" version.
A lot of corrections everywhere (around 350 changes since the previous version).
---
Some few visible changes, but noticeable…
a prettier interface,
an easier access to output formats (they were previously hidden at the left side of the app),
and some output formats more! MovieCOnverter-Studio is no more limited to DV & DVD ;)
• Editing: add some iMovie export formats (most suitable to newest iMovie's versions than the classical DV format). A output to Standard Definition and one to "iFrame" definition. (What about the real HD? …you will have to wait the release of the real 2.0 version ;-))
• Broadcasting: add an iPhone export format.
Good videos :-)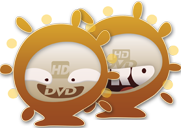 version 1.992
(2012-10-01)

:


OOps! …I release a version 1.991 which was not functional (it was -more or less- my working version, with a lot of options that did not work :-/)
Here is the real version (its news are listed under the "Version 1991").
Still some new features:

• …now it works (sorry for the previous version)

• compliant with Mac OSX 10.8 MountainLion (was not really compliant before)

• A new button: to preview your menus without having to generate your disk first ;-)

• Options are re-organized (it's simpler though more powerful).

A big mistake with some 'for DVD' output format, and for U.S. television standard (aka NTSC), corrected :-)

Good videos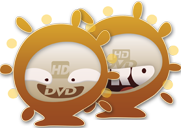 version 1.991
(2012-09-21)

:


Version …bugfixes!!!
Adding the 'multiplex' module (the last missing module).
…But most importantly, a very large cleaning: corrections and optimizations.
Eg (correction of multiple "random behaviors" of the application):
the installation wizard setted an output for iMovie if you chose "for DVD",
the ability to choose the destination folder does not always work,
etc (a lot of minor -but annoying-corrections everywhere).
In result? …a far more reliable application :-)
PS: I see no reason anymore to use the old 1.6 version, this one advantageously replaces it ;-)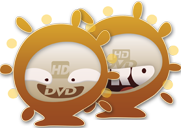 version 1.99
(2012-08-20)

:


A very late version, sorry:
2 hard drives crashed during holidays…
My main computer system was damaged: I could not compile any application version…
Recoveries / Backups were more complicated and slower than expected…
In the meantime, 'Moutain Lion' (new OSX system) was released, and the app needed some changes…
And after all that finished, I noticed some ugly bugs that I could not ignore (so, they are now corrected).
---
New version: with DVD-VIDEO module and "HD modue"
'Mountain Lion' compliant.
The new 'DVD-VIDEO module' has finally finished being rewritten (this is -by far- the second largest piece of mc-s's module, after the 'encoding' one, other modules are much simpler!)
The 'HD module' has finally been separated (it prevented me to develop properly the whole MovieConverter-Studio app). It is now a standalone application called 'MovieCam'. This version is not finished. This pre-release is only …released, to allow you to compensate for the absence of a HD module in MC-S (the 1.6 version, which integrates the HD module, was only partially compatible with systems Lion and Mountain Lion).
A lot of differences (most of them are hidden), but they make the application more robust and reliable (there was 1143-909 = 234 changes / fixes since the previous beta;-))
About the new module 'DVD-VIDEO':
Besides the fact that it is more reliable and adapted to the latest Mac…
Menus now have animated buttons (instead of single still images).
Menus are compliant with 'wide' TV screens (but remain fully compatible with old 'squared' TV screens). You do not need to choose between one or the other, these new menus automatically manage both (either as commercial dvd).
New buttons 'group' (and 'ungroup'). So, the ability to link videos.
…And a preview of the future background menu options (they will be fully available in the final version 2).
+ A lot of of corrections / improvements (eg: if your source had chapters, they will be reused in 'DVD-VIDEO' module, despite the 'encoding' module process ;-))
etc
Good videos.
---
This preview version expires on September 20, 2012 (…waiting for the next one ;-)).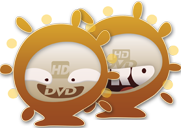 version 1.985
(2012-03-11)

:


New version: just a few visible differencies for you (but 153 modifications/corrections since previous beta version release ;-))
the "Modify" module now works (correction of an error in the previous beta version released).
Preview ("Encoding/Main" module) has no random behaviors anymore (sometimes you could display preview …ans dometimes not). It now handles filters ans user's choices (eg: to obtain a black&white output from a source).
Handle conversion parts in a more robust way.
some stuff usefull for next versions ;-)
etc
good videos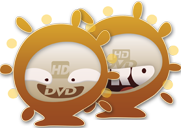 version 1.984
(2012-02-20)

:


Sorry I'm late (beta#3 was not usable anymore, but the beta#4 was not ready/available!)
What's new (just some parts of all changes):
Big changes inside the "application engine" (these changes are not visible for you, but the app is more reliable …and more "updatable")
a lot of minor corrections
2 new modules appear (in the "Studio" part of the app): "Demux" and "Modify" (click onto the icon on the app bottom-left to access to them ;-))
some localizations.
etc
Naturally, during their full rewriting, theses modules (already available in the 1.6 version) have evolved.
Example: Demux now corrects audio and video sync during extraction (what is the aim to manage to separate components of a file onto disk? …if you does not manage to group them again while keeping the file's original sync ;-))
Good videos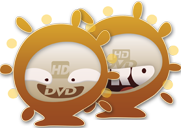 version 1.982
(2012-01-06)

:


3rd ßeta version, corrections:
Files only readable with QuickTime, work again (eg: AIC -AppleIntermediateComponent- videos from iMovie).
"Preview before encoding" (with these same files) is now possible.
All encodings are correct, even with several videos with no audio (in this particuliar case, the app did not encode all of them).
A better quality during with output "for DVD".
A lot of details (including interface details, just to "make it nicer" ;-)).
Enjoy!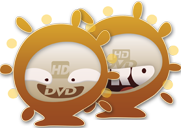 version 1.981
(2011-12-30)

:


Second ßeta version, corrections:
Oops! a stupide mistake: if you didn't own the Apple's Prores video codec, the app refused to start. Corrected.
The end of an encoding does no more last several minutes for nothing.
Depending on the "letters" into your file's name or your file's path, file's analysis could take more than 1 minute! corrected too.
…a lot of extra details.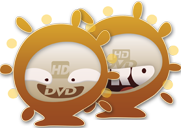 version 1.98
(2011-12-20)

:

First ßeta version 2.00